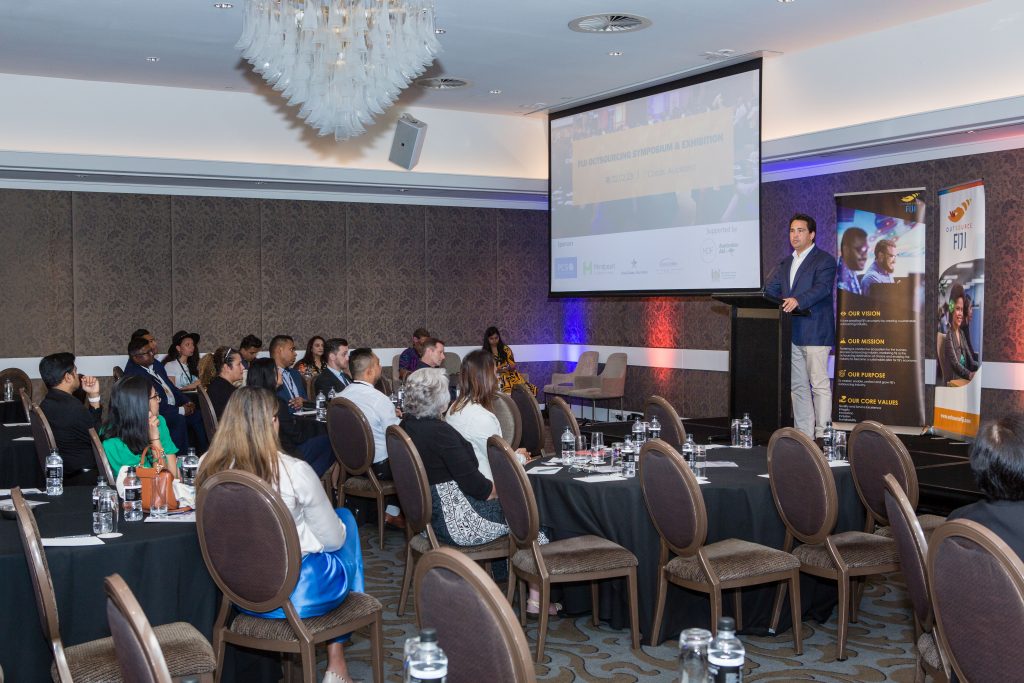 Freestyle was asked to photograph the Fiji Outsourcing Symposium and Exhibition held at one of our regular event locations: the Cordis Hotel. The event took place over ten hours, and Freestyle provided two photographers to cover the conference.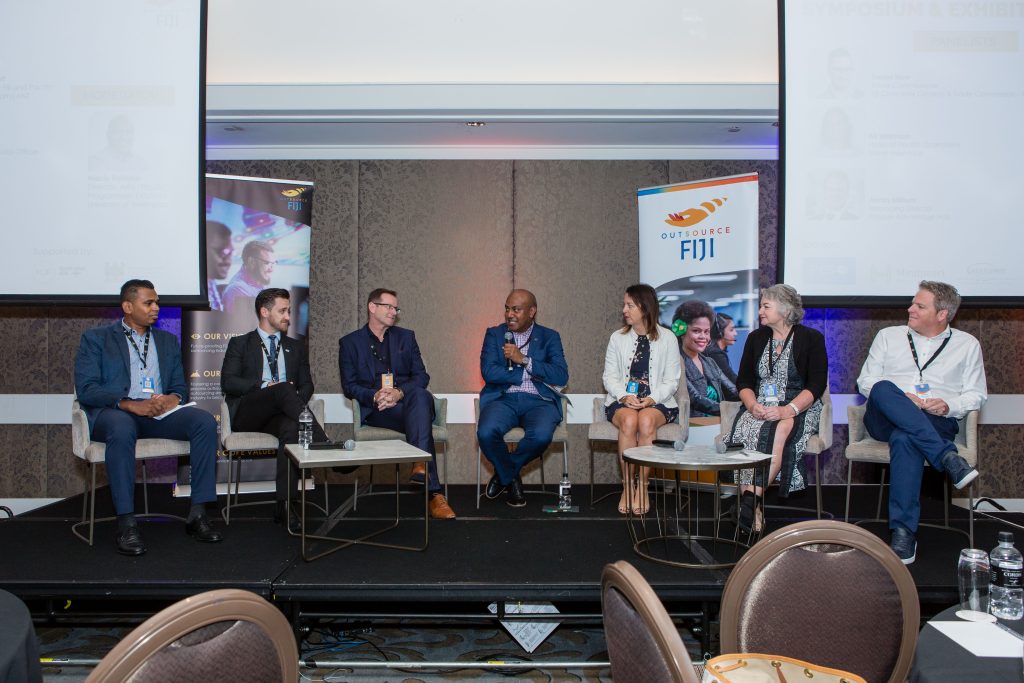 Our role as photographers included shooting the various exhibitions that were placed around the room, casual shots of participants networking, photographing a panel discussion and various speakers, including Simon Bridges – former leader of the National Party and current CEO of Auckland Business Chamber. We were also asked to take a group shot of around 60 people which consisted of arranging them on steps and ensuring that we were able to see all the participants – which can be a challenge! Being familiar with the Cordis venue meant that we knew ahead of time what the best location for a group shot was.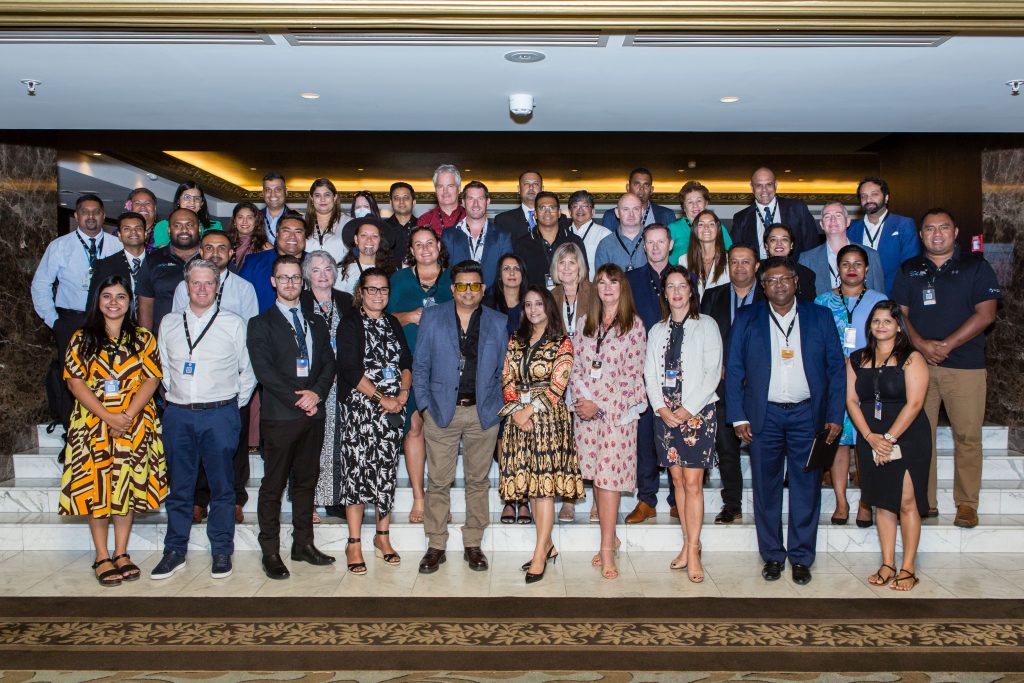 On a shoot such as this, we typically end up with around 400 images which we then narrow down to around 250 images. These are edited and distributed to the client via our website. Once a client receives a download link to the images, they are free to forward this to other interested parties: Images stay live on our website for three months.
As professional photographers, we shoot all our images as high resolution RAW files. Once edited, these are converted to JPEGs of around 3 MB size, suitable for social media and website use.